Red and green have been the iconic colors of the holiday season for generations. Up until recently, these festive shades have dominated the Christmas decoration of both homes and shops during the winter months. However, now an exciting, new colorful revolution is taking place that's redefining the way trendy families ring in the season at home.
Instead of sticking with tried and true classics, more and more ambitious designers are experimenting with new styles of Christmas décor. These innovative new trends are based around the existing color scheme for a room and are tailored to each family's individual tastes. Whether this means adding bright pops of color or keeping with the softly lit and cool look of a winter wonderland, anyone can easily make these unique color schemes work.
1. Gold
Anyone who follows Pinterest or decorating gurus like Martha Stewart won't be surprised to see this item on the list. Gold is second only to red and green in popularity for holiday decorations. Pops of sparkling gold instantly add both glamor and warmth to a home. Golden streamers and ornaments really stand out against a white background.
You can also go for an unexpected twist by combining gold with deep plums and shades of purple. If you prefer to have at least a little touch of green to your holiday decorations, consider a mostly-green wall painting that's enhanced by a gleaming gold frame.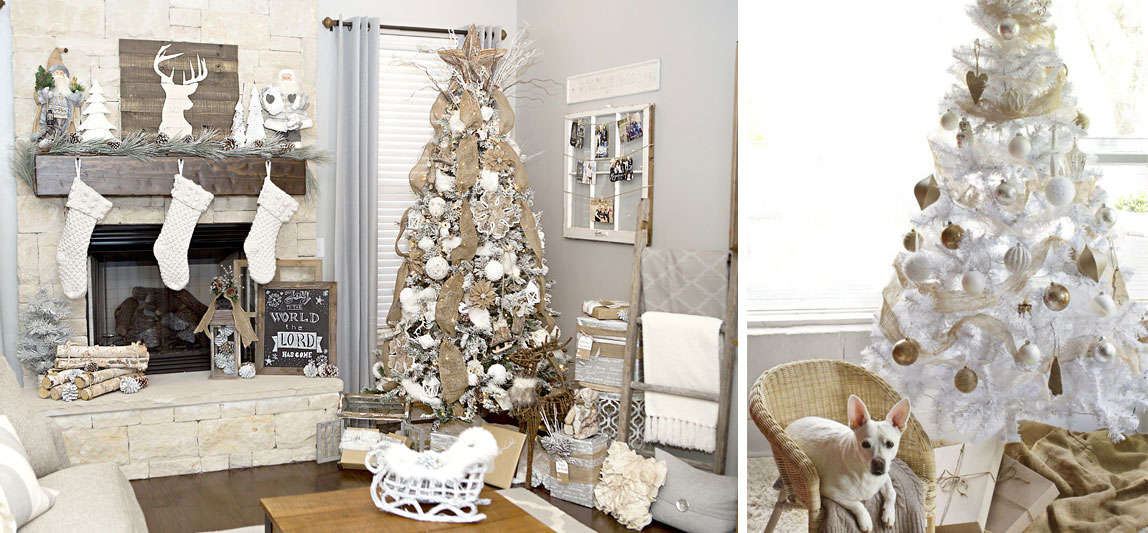 2. Silver and Grey
Don't worry about these icy shades being too cool or austere. You can bring the best, brightest elements of the snowy outdoors into your own home. Like gold colors, these look great in glittery fabrics and eye-catching textures. They would also make Christmas decorations look like twinkling stars.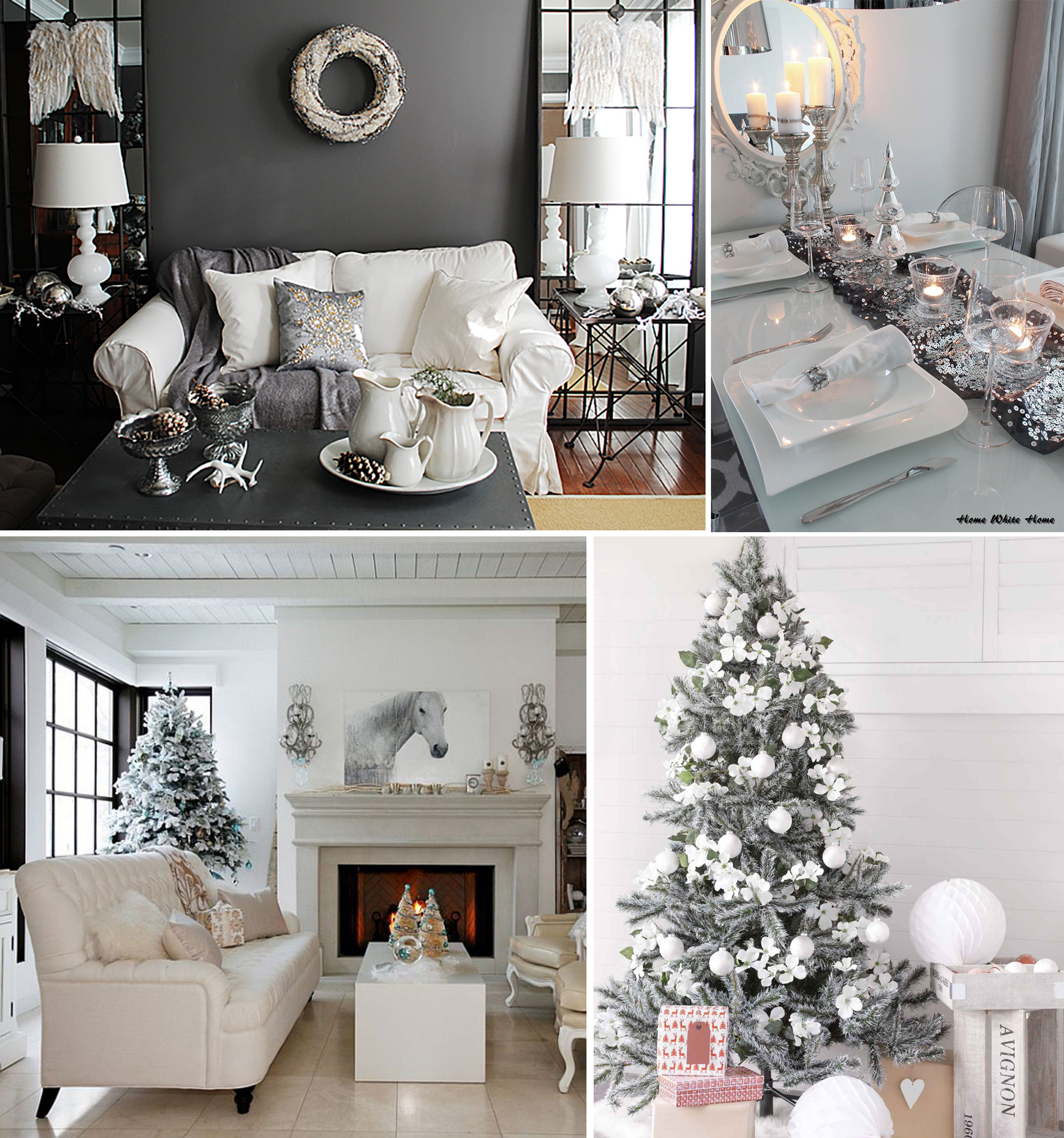 3. Black and White
Black may not be the first color that comes to mind when you think about Christmas, but it's now being seen in stylish houses across the country. Why? Because the color is synonymous with bold, effortless sophistication. This makes it the perfect choice of accent if you want to take a step away from anything too glittery or overtly festive.
How do you use the color properly? Less is more in this case. Stick to just one or two black statement pieces like large vases or curtains. You can also add removable slip covers to an accent chair.

4. Teal
The bright blue shade is very clean and adds a chick modern look to any room. Christmas ornaments in these shades really sparkle against the dark green background of the tree. For an ultra-modern and playful twist, consider using bright or deep purple for accent pieces.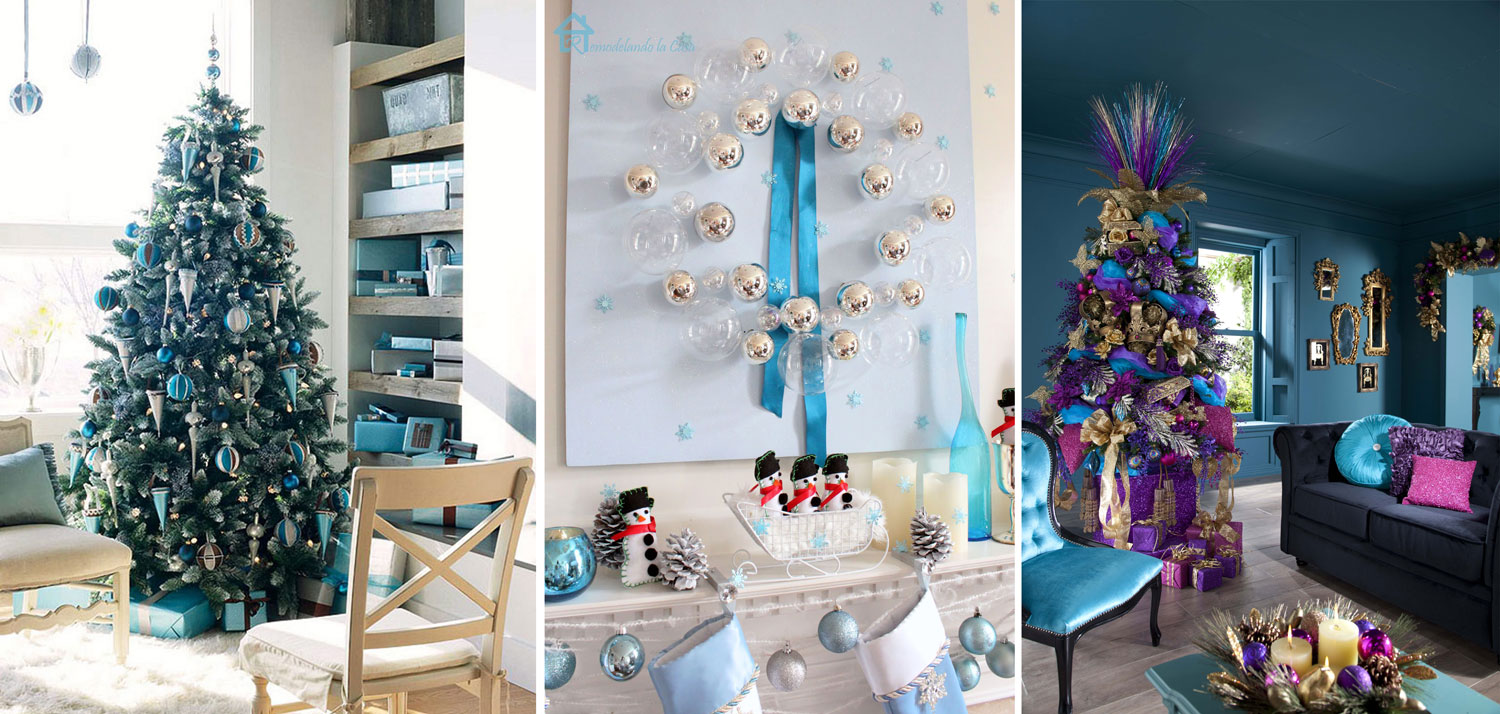 5. Navy
Deep shades of blue are one of the richest and most luxurious hues that instantly add a classic look to any living space. A great and low-cost way to incorporate this into your Christmas decorating is with a plush throw pillow on your sofa.