After the holiday celebrations, January is the season for personal improvement. Most New Year's resolutions follow a predictable arc of vowing to eat better and get more exercise – all worthy goals.
But what about your house? Those four walls and a roof have more power to improve your quality of life than just about anything else, so it makes sense to add a home improvement resolution or two to your list this year. When you tweak your home to support your personal resolutions, you set yourself up for success – and you create an environment that will bring you joy in the coming year. Try our suggestions for making over your rooms to match your New Year's resolution.
Resolution: Eat Healthier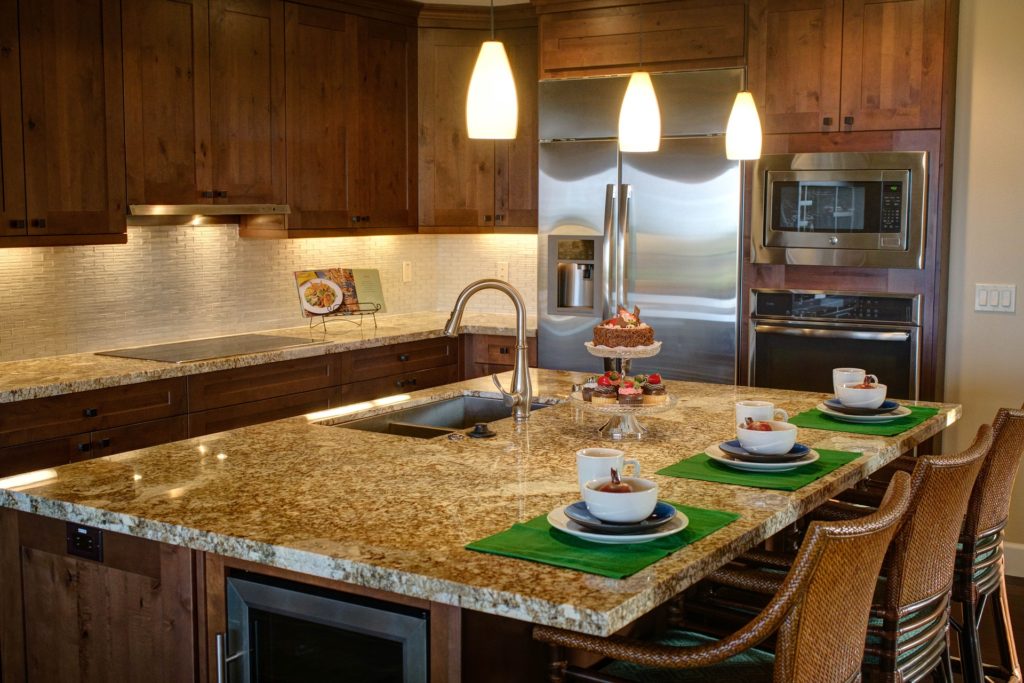 Room: Kitchen
The kitchen is the heart of the home, and giving it a makeover will make you want to spend more time there – just the thing to inspire you to make healthy, home-cooked meals to support your healthy eating resolution. If you've been shirking your culinary duties because your kitchen is lonely, try adding an island and bar stool seating to encourage family to hang out with you while you're slicing and dicing. If you're really going all-in on a healthful new diet, consider adding a bar to your kitchen and dining area – just be sure to stock it with healthful ingredients for delicious smoothies and shakes, too.
Resolution: Spend Time With Family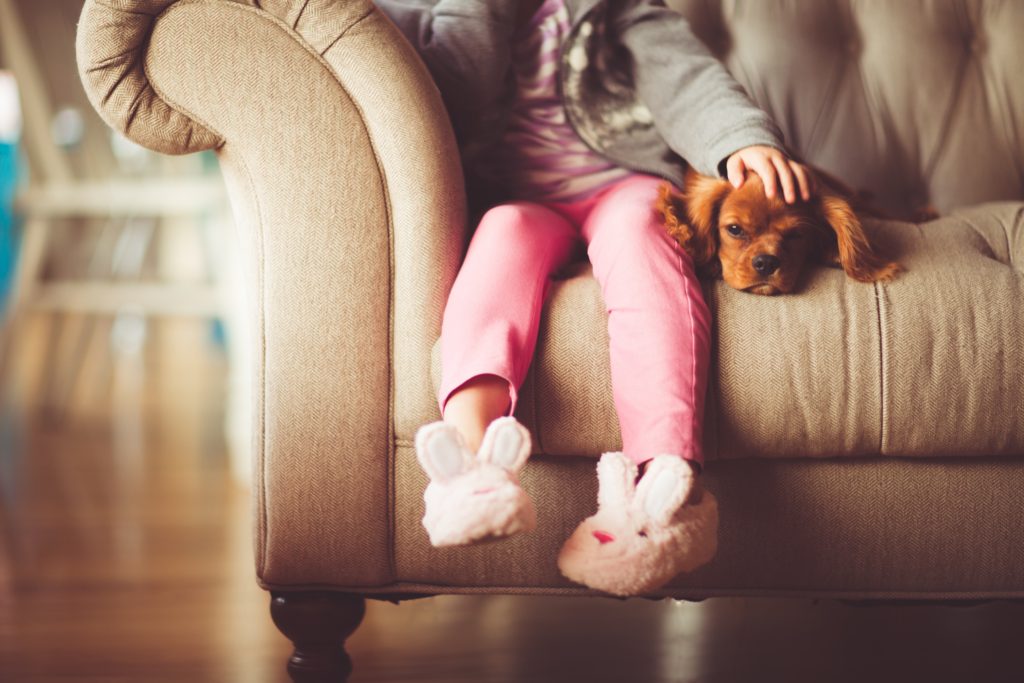 Room: Living Room and/or Patio
If your goal for the New Year is to reconnect with the people most important to you, give your living areas a relaxing makeover to encourage everyone to sit down and stay a while. During the winter months, your family and friends will love to curl up in in front of a new fireplace for a game night. Make sure to add plenty of comfortable seating so there's a place for everyone – a new accent chair or two will complement your existing sofa, while a plush area rug will be a cozy spot for kids to play. For the warmer months, create a seasonal "room" on your patio by using an outdoor rug to anchor your patio furniture. Add strings of lights or citronella torches to enjoy a meal under the stars!
Resolution: Overcome Stress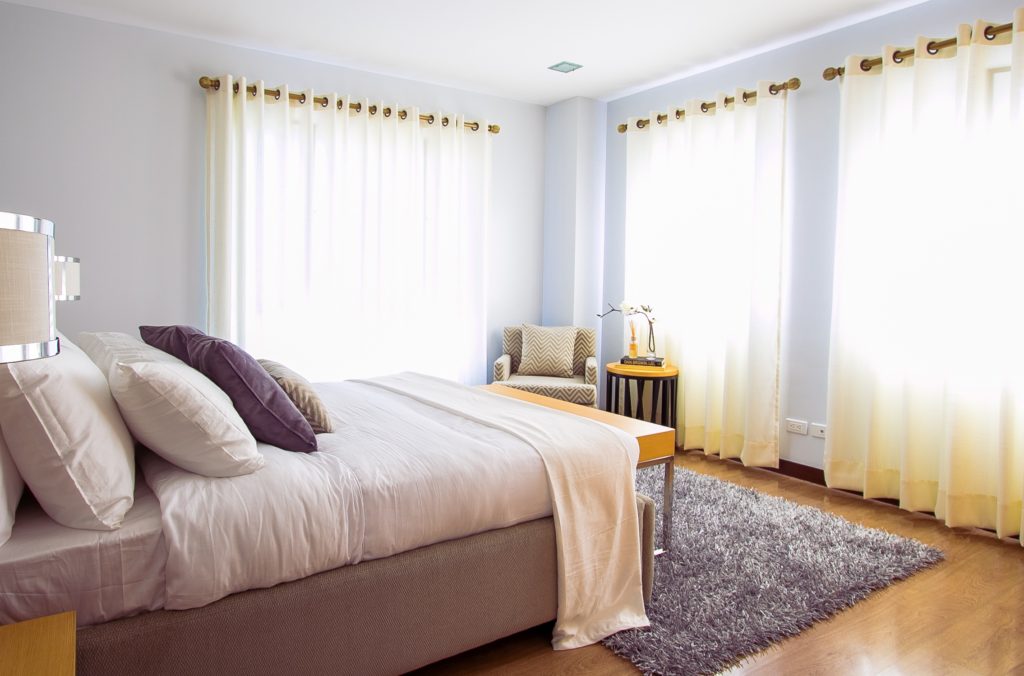 Room: Bedroom
Your bedroom should be a quiet retreat from the stress of everyday life. Whether you plan to take up meditation or just plan to add an hour of "me time" to your day with a good book, a bedroom makeover can provide a spot in your home that's all your own. Try adding a bench with throw pillows and a throw blanket to create an instant window seat where you can knit, read or daydream in quiet comfort.
Resolution: Get Organized
Room: Home Office
Whether you work from home regularly or just need a spot to keep your household paperwork, a dedicated office space is crucial for keeping your home organized. If you don't have a whole room to use, choose a corner of your living room, guest room or even the hallway to add a bookshelf or two to hold your important supplies. You can outfit the shelves with magazine holders and other decorative boxes for a clean look to match your existing decor while keeping all of your papers within easy reach.