As the Halloween season begins, it's time to think about decorating, themes, and how to make your home stand out in the neighborhood. Anyone can string orange and black lights or place a display of jack-o-lanterns on the front porch. Take your Halloween décor to the next level this year, decorating indoors and outside to maximize impact.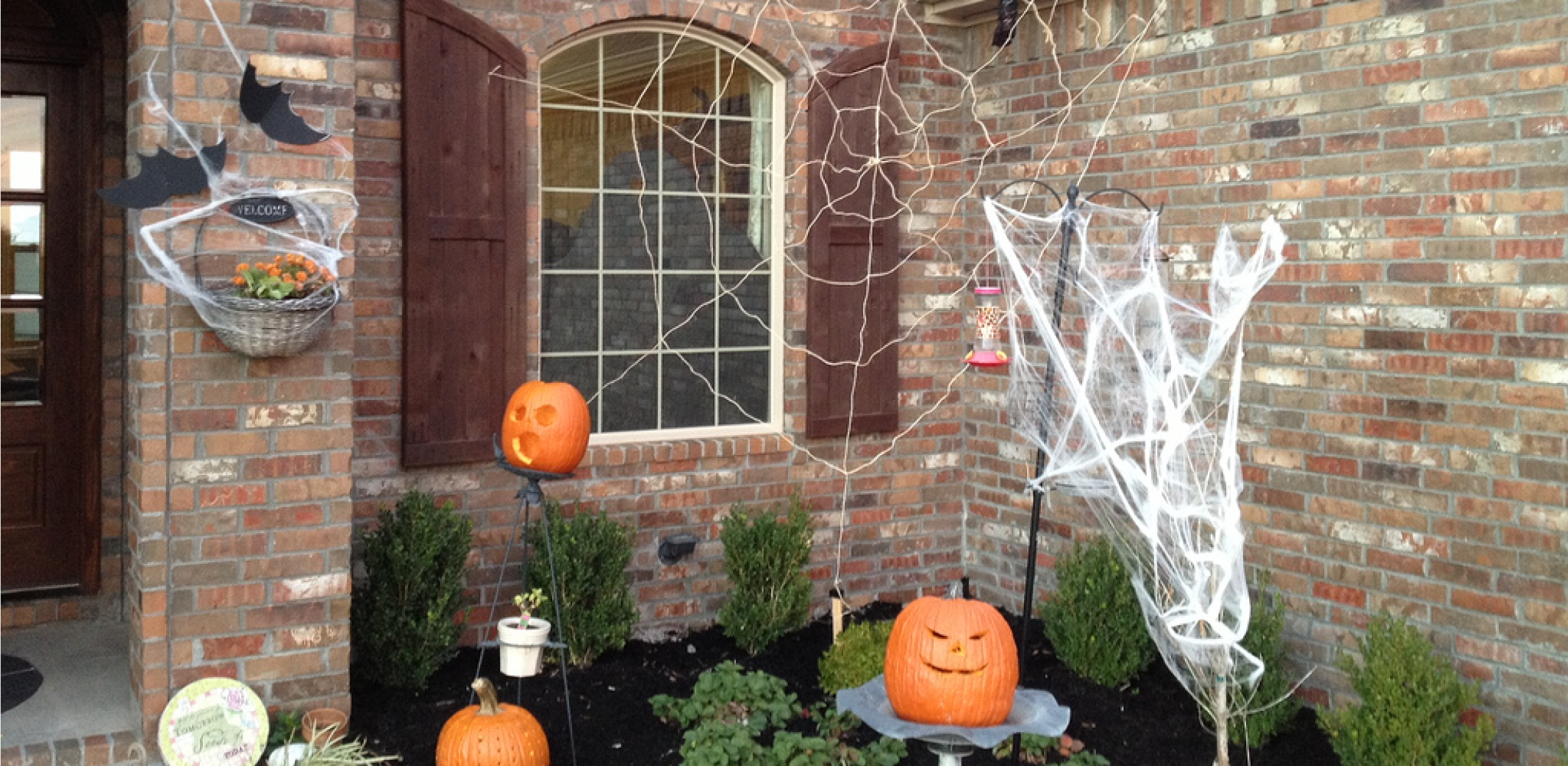 Eye-Catching Exterior Decorations
Wow your neighbors and visiting trick-or-treaters with amazing outdoor Halloween displays and decorations. Before hanging that first cheesecloth ghost from a tree, consider selecting a theme for your Halloween display. A theme helps to keep the look cohesive, but doesn't have to be overly elaborate. If your home receives a lot of trick-or-treaters, especially younger children, consider keeping your Halloween décor age appropriate.
Opt for family-friendly decorations like scarecrows, semi-spooky black cats, and ghostly shapes created from chicken wire, gauzy material, and liquid fabric starch. HGTV suggests using a "battery-operated florescent light give the apparitions a spooky glow."
On a porch chair or bench, place a headless scarecrow holding a sign that says, "Happy Halloween" or "Candy This Way". Don't forget to add plenty of faux spider webs and fairy lights in festive, seasonal colors like purple and orange. Send chills down the spines of all age with a giant paper mache spider attached so it looks like it's crawling up the side of the house or the garage.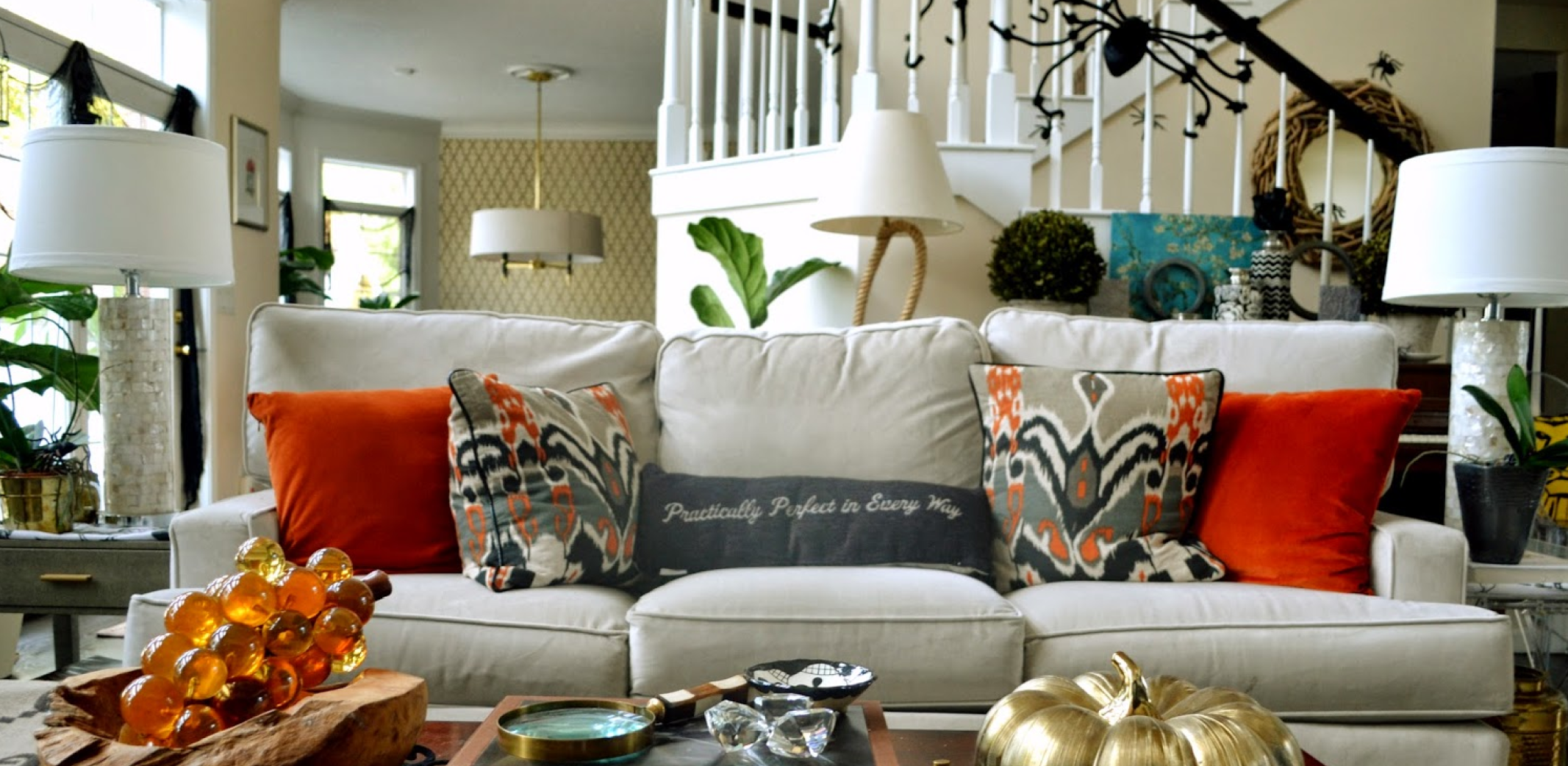 Halloween Fun with Indoor Décor
Don't limit the Halloween fun to outdoor decorations only. Get the whole family involved for interior décor that will showcase your spirit for this hauntingly cool season. If hosting a Halloween or Fall Harvest party, the décor choices may be a bit bolder and more elaborate. Choose your theme and that will be your guide for colors, materials, and even food.
Looking for something a bit subtle? Add a pop of Halloween color to your living room with orange and white striped accent pillows paired with solid black accent pillows. Toss an orange throw blanket over a comfy chair to complete the look.
When inviting the neighborhood kids in during trick-or-treating, make sure your home is spooktacular with ample amounts of faux spider webs hanging around the windows, doorways, and even strung between the legs of the barstools at the kitchen counter. Create a treat buffet on the dining room server filled with themed foods and a cauldron of witch's brew. For a Harvest theme, serve hot apple cider plus pumpkin-shaped sugar cookies, caramel apples, popcorn balls, and other classic treats. The dining room is the perfect space to keep the eating and drinking contained, then funnel the kids (and adults) to the main living room for games like mummy bowling and spider races. Push aside larger pieces of furniture to create ample space.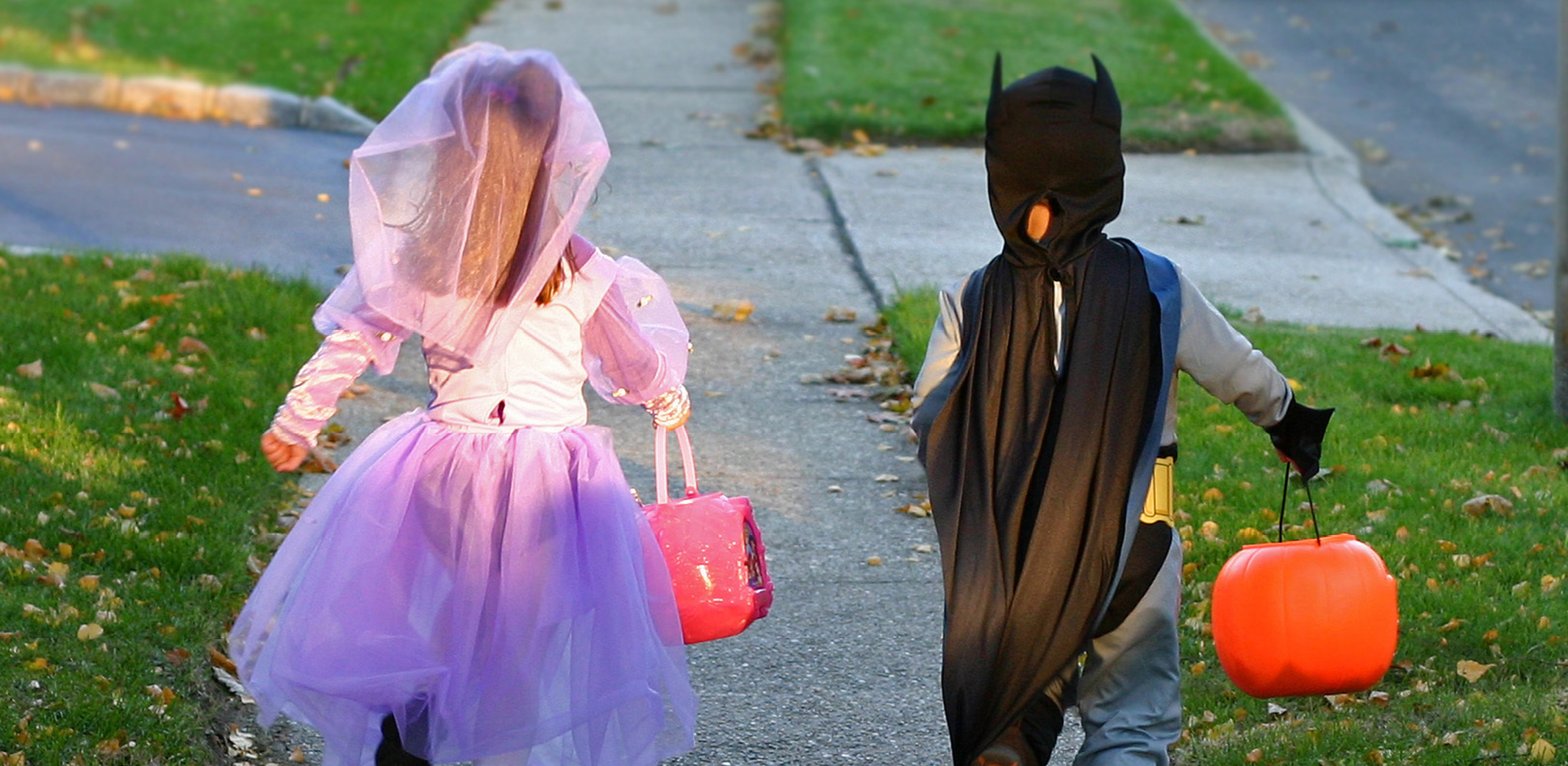 Trick-or-Treat Safety Tips
Even if planning on family fun at home for Halloween, it's likely the kids may still want to go trick-or-treating in the neighborhood. Before setting out, even if just visiting homes on your block, it's important to remember a few safety tips. SafeKids.org cautions, "Children under the age of 12 should not be alone at night without adult supervision. If kids are mature enough to be out without supervision, they should stick to familiar areas that are well lit and trick-or-treat in groups."
The options almost are unlimited when it comes to Halloween décor. Let your imagination go wild and remember pumpkins and gourds always are a great place to start.