Father's Day is the day to pay special attention to this very special man in your life. Show Dad some comfy love with a gift that keeps on giving. Delight him with a new recliner that he and everyone in the family can enjoy. Here are 4 "Dad Approved" recliners that will soon become the best seat in the house!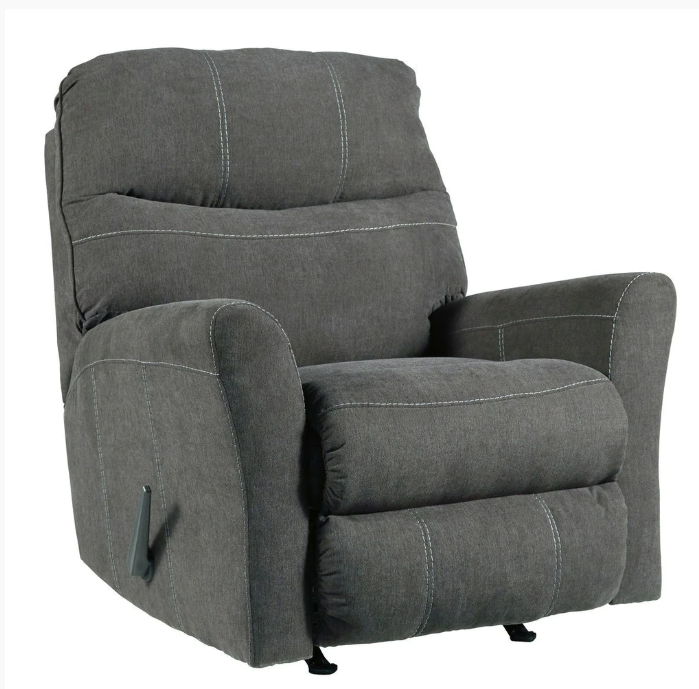 Maier Rocker Recliner
It rocks, it reclines, and it's just right for relaxing. The Maier Rocker Recliner is like a big bear hug for Dad. This is a special piece of furniture built with quality craftsmanship and designed to add a sophisticated touch to any decor. Dad will love the comfortable and thoughtful gift.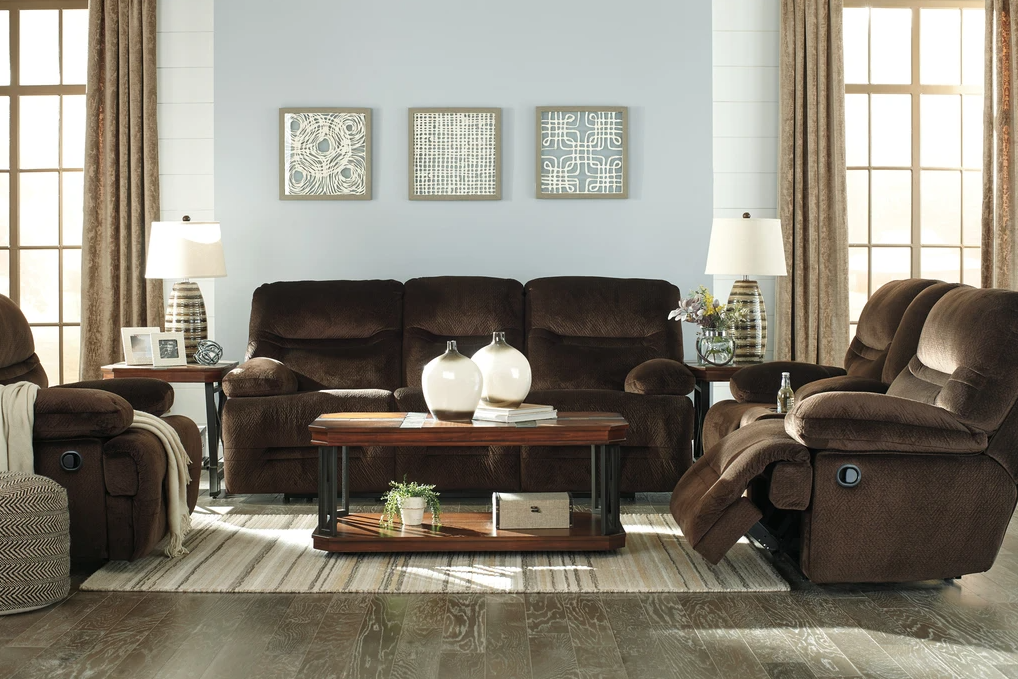 Brayburn Chocolate Reclining Sofa
Now everyone can sit with Dad when you give him the beautifully designed Brayburn Chocolate Reclining Sofa this Father's Day. This sofa will become the family's favorite spot to gather and watch movies, enjoy time together, and even use the awesome recliner feature to take a catnap.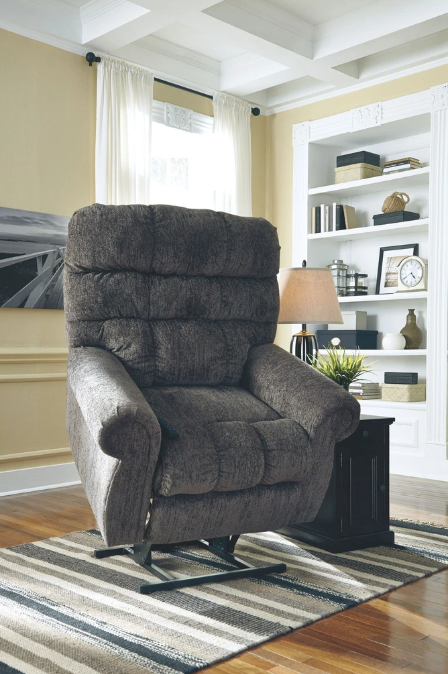 Ernestine Slate Power Lift Recliner
Dads who need some tender loving care getting out of his chair will appreciate the handsome Ernestine Slate Power Lift Recliner. This multi-tasking workhorse is both beautiful and functional complete with multiple features dad is going to appreciate. The coolest one is the dual motor design that offers multiple position options so he can stay comfortable. Ernestine's lift feature will gently lift so Dad can effortlessly get out of the chair and on to his next project.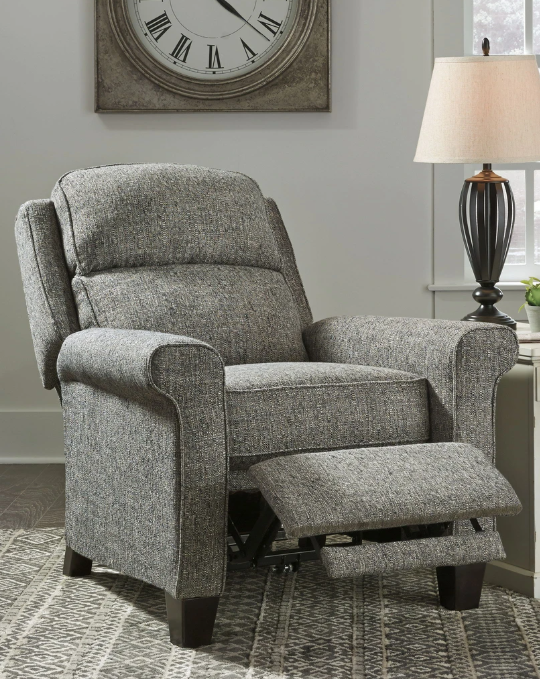 Evanside Gray Low Leg Power Recliner
Everyone will agree that the Evanside Gray Low Leg Power Recliner has everything a dad would want in a chair including a cleverly attached ottoman. It's beautiful, sturdy, comfortable, and it includes some smart, well hidden, well-appreciated power features making this gift a win, win!
Make some lasting Father's Day and everyday memories with a special recliner selected from Regency Furniture.