It doesn't matter whether you're a home or condo owner, or a renter. Your home should be a place you want to return to after a long day of work, school or other activities. As long as the place has "good bones," and the layout suits your family's needs, you can transform a large historic home, or a modern urban condo or apartment into your dream space with a few decorative accents.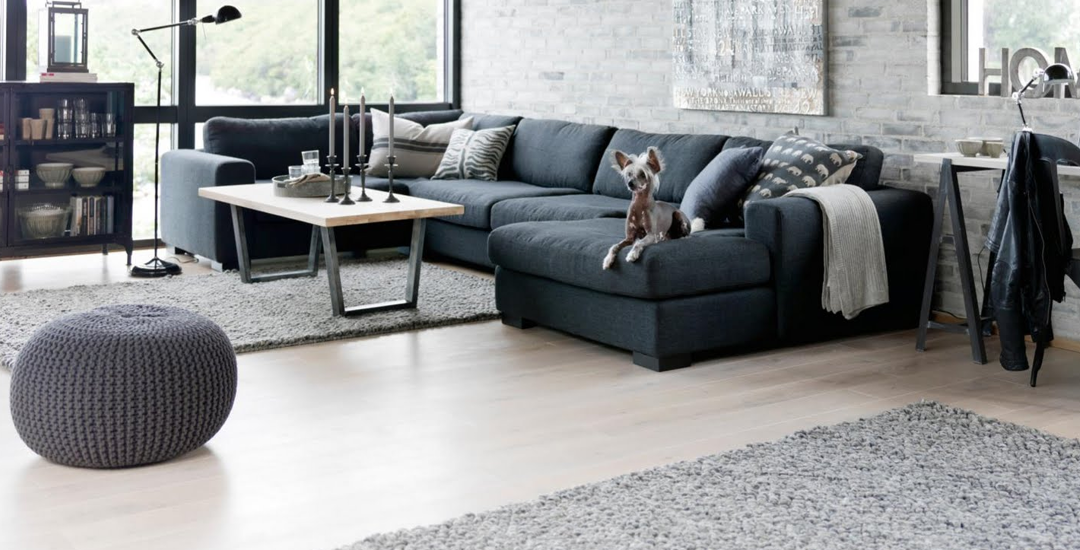 Add Warmth to Your Living Room
Industrial styled pieces are popular for their nostalgic aesthetic and warmth. The Monilee Coffee Table is a great example of the perfect accent piece for a leather sofa. The combination of stained Acacia wood and the bronze powdered metal frame and legs will transform an uninteresting living room or den into a space that oozes with elegance and sophistication and encourages you to enter.
For a smaller living room, consider the Gambrey Reddish Brown Round Coffee Table. The top is made of cherry stained wood veneers, and it features a decorative twisted rope edge. The curved shape of the metal base adds a traditional element while the glass insert at the center of the table adds a modern element.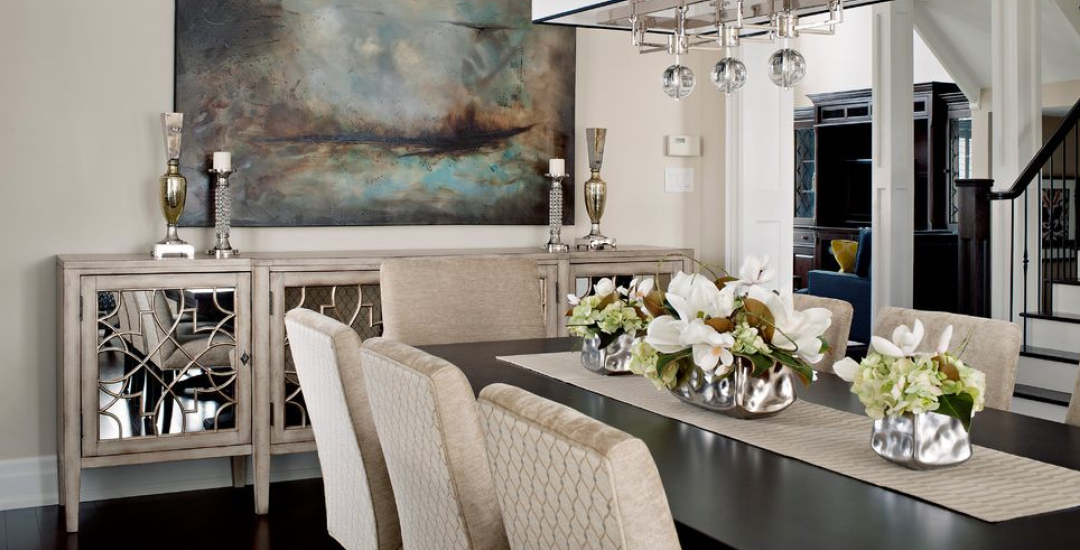 Storage in Style
Unless you own a vintage house that came with built-in dining room cabinets, you face the same dilemma that home, townhome, condo owners and renters face. An accent cabinet serves several purposes. It gives you storage when there is none; it anchors the eating area in an open space. Our Calypso Console offers shelves and drawers. The cabinet combines elements of rustic, industrial, and country decor, and the distressed louvered doors add a touch of earthy color.
The same idea can be applied to your kitchen as well. Enhance its look while while adding functionality with pieces like the Currituck Console. Aim for one that has space for baskets are ideal for storing onions or potatoes. Something with drawers can help with storing miscellaneous kitchen gadgets, or cooking utensils to minimize clutter and clear counters. If you have cookbooks you've been keeping in an inconvenient spot, shelves should be used to hold the books you use most often.

Get the Most out of Your Lighting
We understand the frustration that people feel when they're trying to work at the desk in their home office, or when kids are trying to do homework at the desks in their bedrooms. Proper lighting is vital to productivity. Get something like the Tafariah Metal Desk Lamp is completely adjustable, so you or your kids can aim the light where you need to have it. Don't waste money and energy with insufficient lighting.
If you want to embrace the seasons in your home's decor, look to throw pillows as a way to spruce it up. The Amelia Scarlet Pillow combines an intricate gold design on a red background.